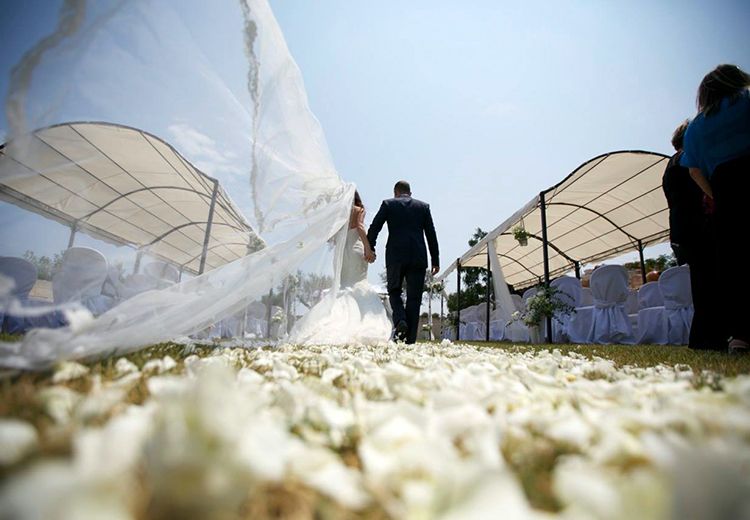 17 April 2018
Our Wedding season 2018 has begun.
Lots of news for prospective couples.
Category Wedding
As every year we have started another great season at Masseria Torrepietra, dedicated to those who want to love each other for a lifetime.
This year we have lots of news dedicated to newlyweds in 2018.
First of all, we have renewed and refurbished all of our locations, paying attention to everything in minute detail, with new furniture and lighting effects for both the interior areas and for the external ones.
We have modernized our garden areas, with some wonderful new plants and flowers and enhanced the enchanting fountains making the experience even more emotional.
Our chef Enzo Martino has renewed the menu, making it increasingly delicious and spectacular, thanks to the wealth of ingredients coming exclusively from our region, combining his experience with his creative inspiration. The culinary experience you will encounter will be truly unforgettable.
Our wedding planner has created new beautiful settings for the rooms and new 'mise en place' that will leave you speechless.
What remains a solid point of reference at Masseria Torrepietra is the professionalism of our staff, who are totally dedicated to the prospective couple from start to finish.  Our staff Dino Bianco (Director), Simonetta Recchiuto (Events Manager) and Giuseppe Malena (Wedding Manager), will welcome you and show you around and present you with our full range of services, making you fall in love with our location.
If you want to stay updated on all the news of Masseria Torrepietra just click like on our Facebook page.